Plug Load Case Studies: Magnolia School District
Magnolia School District knows plug load control saves money.  Therefore, plug load control was included in the district's recent performance contract. And, as a result, MSD installed 520 Bert Smart Plugs. Specifically, MSD chose Bert  to control the district's vending machines, printers, copiers, projectors, smartboards and Smart TVs.
Initially, the TVs were not part of the project. However, Bert Support analyzed the district's standby loads and determined that the TV's represented one of the largest overnight loads.  After quantifying the potential benefit to MSD, Bert worked with the IT department to explain the additional savings opportunity.  Once IT understood the numbers, they supported the addition of the TVs.
As a result of Bert's commitment to deliver maximum energy savings, Magnolia's annual plug load energy savings increased by 35%.  MSD's savings went from 51,875 kWh to 69,901 kWh each year.
Project Highlights
31%  reduction in Baseline Plug Load Energy Usage
Annual kWh savings: 69,901 kWh


Plug Load Case Studies: Waterbury Public Schools
Plug load control was included in the Waterbury performance contract because Bert offered a unique combination of rapid payback and quick deployment.  As a result, WPS installed over 1,100 Bert Smart Plugs throughout 29 schools.
The speedy payback period was the determining factor in the decision to include plug load control. Of the savings measures implemented at Waterbury, Bert delivered the fastest payback. Specifically, plug load control payback was 3 times faster than the project average.
Moreover, Bert installed quickly and easily.  By using our cloud-based audit and installation tools, Bert completed the entire project in under 8 weeks.
Project Highlights
Simple Payback (net of incentives): 4.2 Years
Overall Project Average (net of incentives): 14.1 Years
Annual kWh Savings: 201,247 kWh


Plug Load Case Studies: Hoke County School District
Hoke County Schools depend on Bert to provide measureable and verifiable energy savings.  HCS uses Bert to manage over 600 vending machines, charging carts, projectors, smartboards, printers and water coolers.
Specifically, Hoke utilizes several Bert products to verify the district continues to achieve their plug load energy savings goals.
First, devices are turned  on and off with Bert's Control software.  Second, real-time measurement data is captured using Bert Measurement. Third, Hoke uses Bert Analysis to create optimized schedules and savings verification reports. Finally, Hoke's projectors are controlled with Bert Threshold.  This software keeps sensitive equipment like projectors from turning off until the cool down cycle is complete.
Project Highlights
Annual kWh savings: 90,000 kWh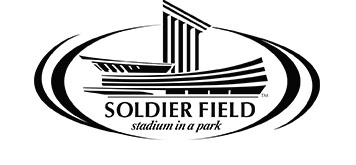 Plug Load Case Studies: Soldier Field
Soldier Field needed a way to automatically turn 600 plug load devices on and off before and after each stadium event.  Each of the stadium's luxury suites has at least one refrigerator and TV.  To save energy, Soldier Field used stadium personnel to manually turn devices on and off before and after every event.  In other words, stadium personnel made multiple trips to each suite every time there was an event.
Once Bert was installed, the TVs and refrigerators were turned on and off remotely from the Facilities office. Consequently, stadium staff no longer needed to travel to and from  the suites to turn devices on and off.
As a result, Soldier Field saves over $24,000 in labor expense each year.
Project Highlight
Annual labor savings: $24,000

Plug Load Case Studies: Fairfield Area School District
Fairfield Area School District eliminated overnight standby loads after implementing Bert.  Bert enabled FASD to turn plug load devices off nights and weekends when buildings were unoccupied.
Before Bert, plug load devices ran 24/7. Devices such as classroom electronics, breakroom and office equipment ran all day, every day.
In contrast, FASD now turns plug load devices off nights and weekends. The district uses a different schedule for the devices in each building. The schedules vary by building because each building has different operating hours.
As a result, the district's devices are now turned off rooughly 5,700 hours annually.
Project Highlight
65% reduction in baseline energy usage