The Bert Solution
Bert's powerful wireless plug load solution puts you in control
The Bert Solution is designed for commercial buildings with big plug load requirements: thousands of devices spread across many buildings; hardwired loads like water heaters, air conditioners, refrigeration equipment and air handling units; projectors, vending machines and other sensitive devices; secure Wi-Fi networks; existing Building Automation Systems
Bert delivers big. Large load management. Innovative intelligent controls for power threshold and temperature. Advanced wireless networking support including: WPA/WPA2-Enterprise, 802.11 a/b/g/n, support for both 2.4 and 5 GHz. BAS Integration with Bert BACnet/IP Gateway lets BAS control all building loads. 
Configuring Bert
It's easy as 1-2-3. Select the exact combination of hardware, software and wireless network environment for each Bert based on the device or circuit to be controlled.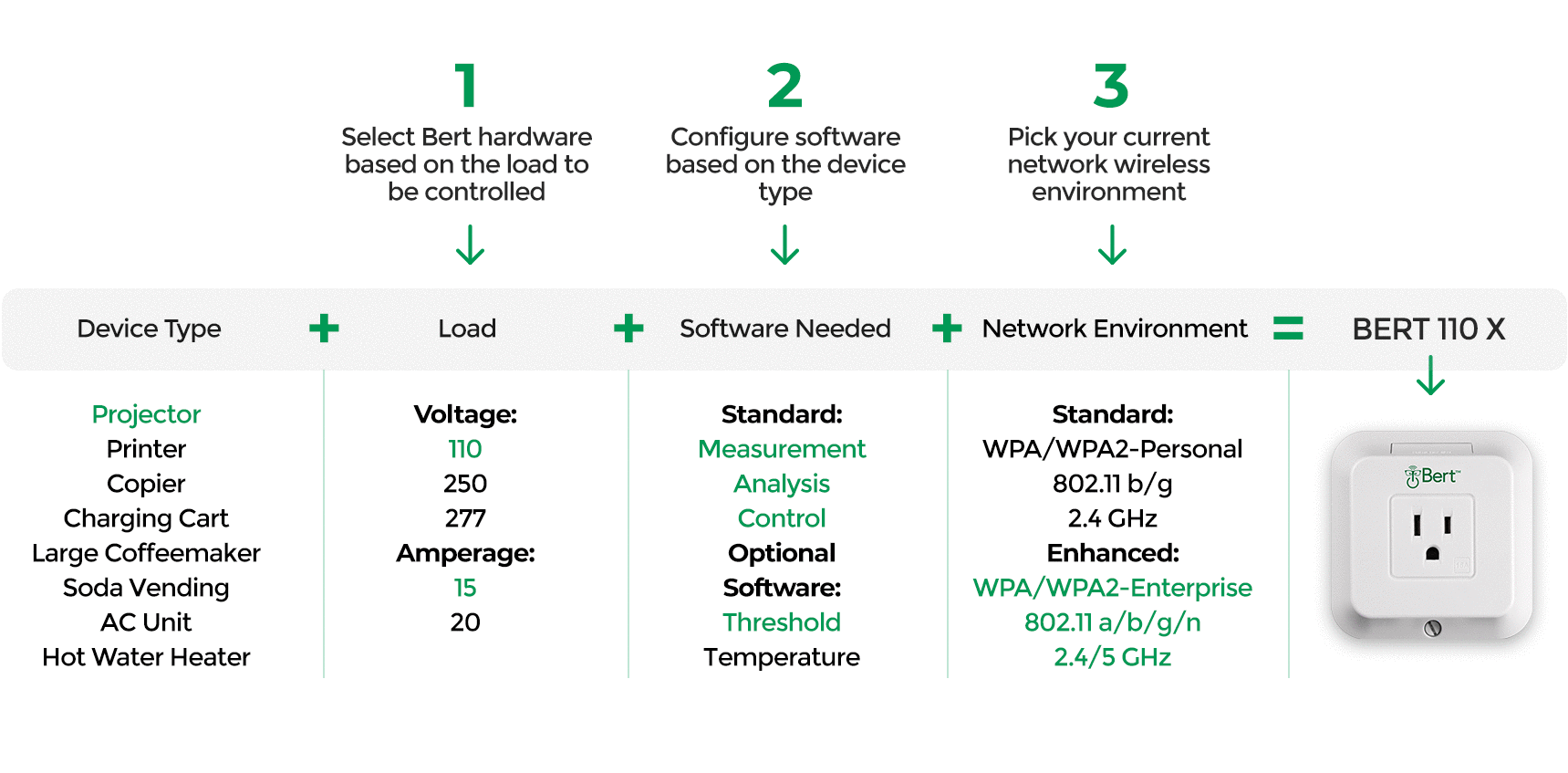 Smart Plug Series
Wireless plug in measurement and control for individual 120V/15A devices.
Recommended Devices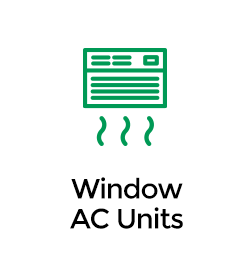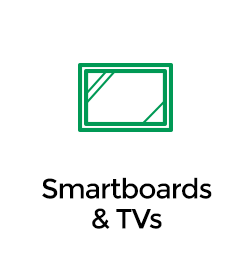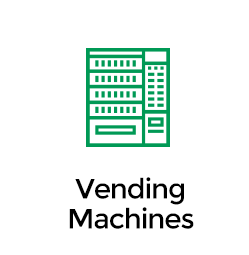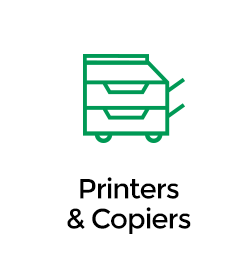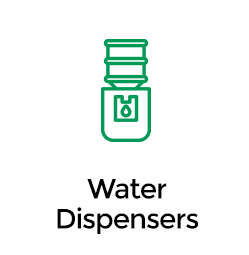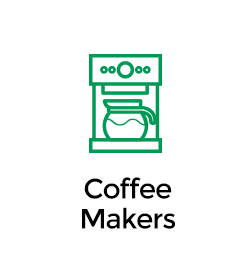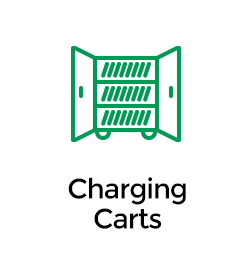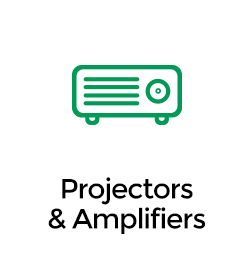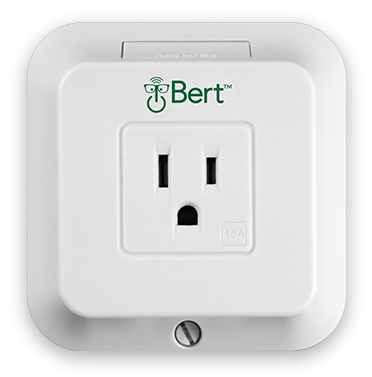 BERT 110 M
Load Capacity
120V/15A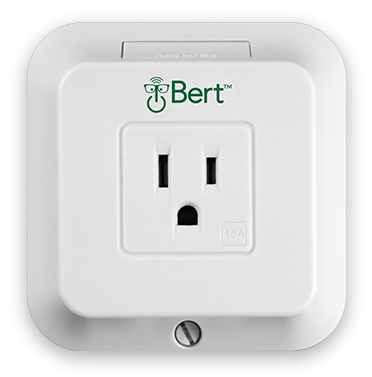 BERT 110 X
Load Capacity
120V/15A
Inline Series
Wireless measurement and control for hardwired 20A  devices and circuits.
Recommended Devices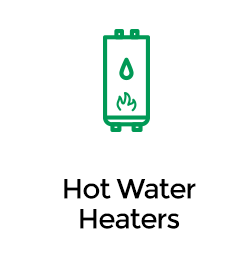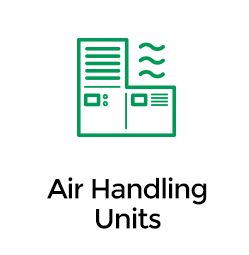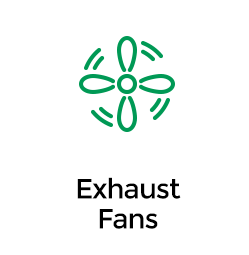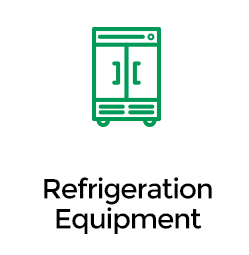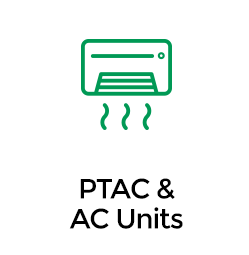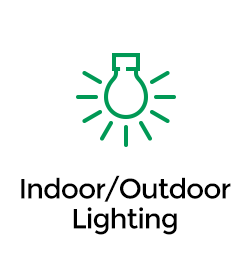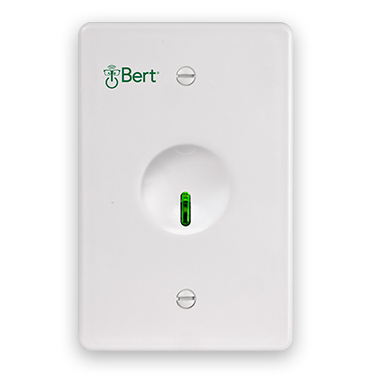 BERT 120 I
Load Capacity
120V/20A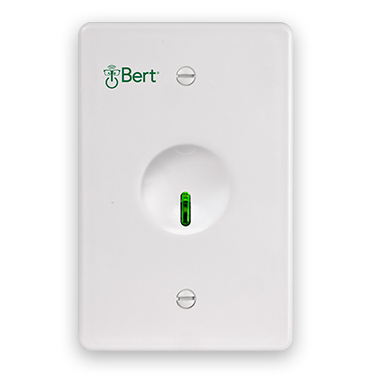 BERT 240 I
Load Capacity
250V/20A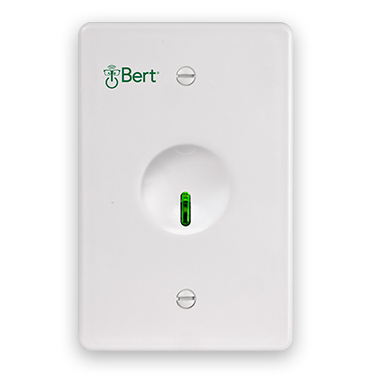 BERT 277 I
Load Capacity
277V/20A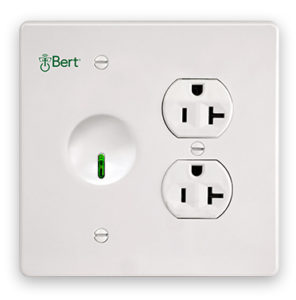 BERT 120 IR
Load Capacity
120V/20A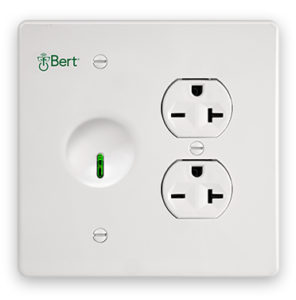 BERT 240 IR
Load Capacity
250V/20A
Standard Software
Bert's core measurement, analysis and plug load control functionality saves money and improves building efficiency.  Devices are turned off nights, weekends and holidays when buildings are empty using the existing Wi-Fi network.  At the same time, Bert continuously collects real-time building and energy/temperature measurement data.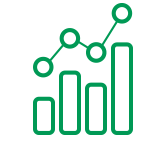 MEASUREMENT
Real-time energy usage data and historical power usage by hour, day, month, year, and user-defined time-period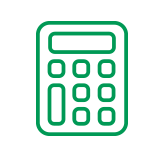 ANALYSIS
Comprehensive reporting system analyzes energy consumption for schedule optimization and savings verification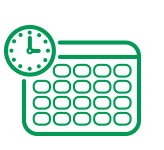 CONTROL
Scheduling logic for mass control; buildings, groups and devices operate using unique schedules based on occupancy hours
Intelligent Controls
Bert's innovative intelligent control software manages devices using power thresholds and high/low temperature set points.
Bert's modular architecture means users only pay for Intelligent Control software on devices that need the additional controls.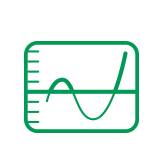 THRESHOLD
Protect sensitive equipment such as compressors and projectors from turning off before completing their shutdown cycle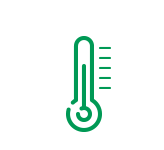 TEMPERATURE
High/low set points provide temperature-based control while remotely monitoring and recording temperature data throughout the building
Network Environments
Bert leverages the existing Wi-Fi network and delivers the advanced wireless connectivity commercial buildings expect. The Bert Plug Load Management solution offers a choice of  Standard and Enhanced Network environments. Users select the appropriate Network Environment based on their current or planned wireless network technology.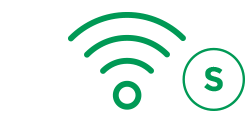 STANDARD
WPA2-Personal
802.11 b/g
2.4 GHz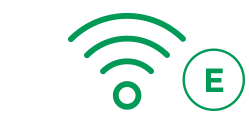 ENHANCED
WPA2-Enterprise
802.11 a/b/g/n
2.4/5 GHz
Integration Tools
Bert makes Building Automation Systems smarter by integrating previously uncontrolled plug and hardwired building loads into the BAS. Building data including on/off status, power usage and temperature data, becomes available to the BAS.  At the same time, the BAS commands and schedules plug load devices using time-of-day, power threshold and temperature setpoints.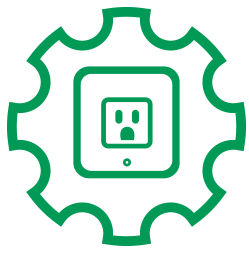 BERT CONNECT
Integrate Bert into BACnet/IP-based Building Automation Systems for centralized control of all building loads.